POSTECH Niagara…
Supported by Postech HQ, a very successful corporation founded over 20 years ago and representing over 90 certified dealers across Canada, Postech Niagara specifically services our beautiful Southern Ontario region. We approach every project "big and small" exactly the same way. That is with professionalism, integrity, exceptional  customer service, superior quality, while maintaining  competitive pricing.
---
Our Mission
PROVIDE

 our customers a safe and reliable product that meets and exceeds your expectations
OFFER our customers a professional installation service, courteous, quick and affordable
IMPROVEMENT products and installation techniques that position Postech Screw Piles as the leader on the residential and light commercial pile installation market

ENSURE

 a continued growth to service our Niagara region based customers
PROMOTE the development and growth of the company by creating strategic partnerships
---
Meet the Postech Niagara Team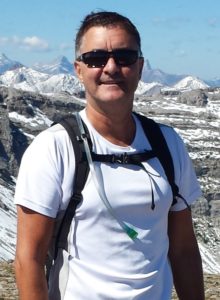 Ray Joncas, P. Eng.
Owner
With his diverse engineering and construction background, Ray is well positioned for making Postech Niagara your go to place for helical screw piles in the region.
Twenty five years of industrial and commercial construction management and operations experience. Strong background in civil, mechanical, electrical and systems automation with an exceptional affinity for continuous improvement and innovation.
Registered professional engineer in the provinces of Alberta, Ontario, and Québec.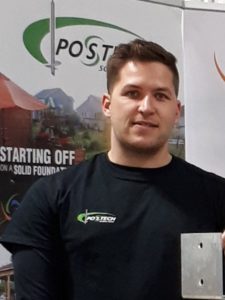 Kyle Mclachlan
Partner
Coming out of a successful hockey career, Kyle graduated from the University of Lethbridge majoring in Marketing and Business Development. Following 3 years as an account executive for a large US based industrial supplies corporation where he excelled as a top international performer, Kyle has relocated to the Niagara region to support the rapid growth of Postech Niagara.
Kyle loves to interact and learn more of your next exciting project. His upbeat personality and complementary skills are a great fit to take Postech Niagara to it's full potential of becoming your provider of all screw pile needs.
Call Kyle directly @ 905- 328 (pile) 7453